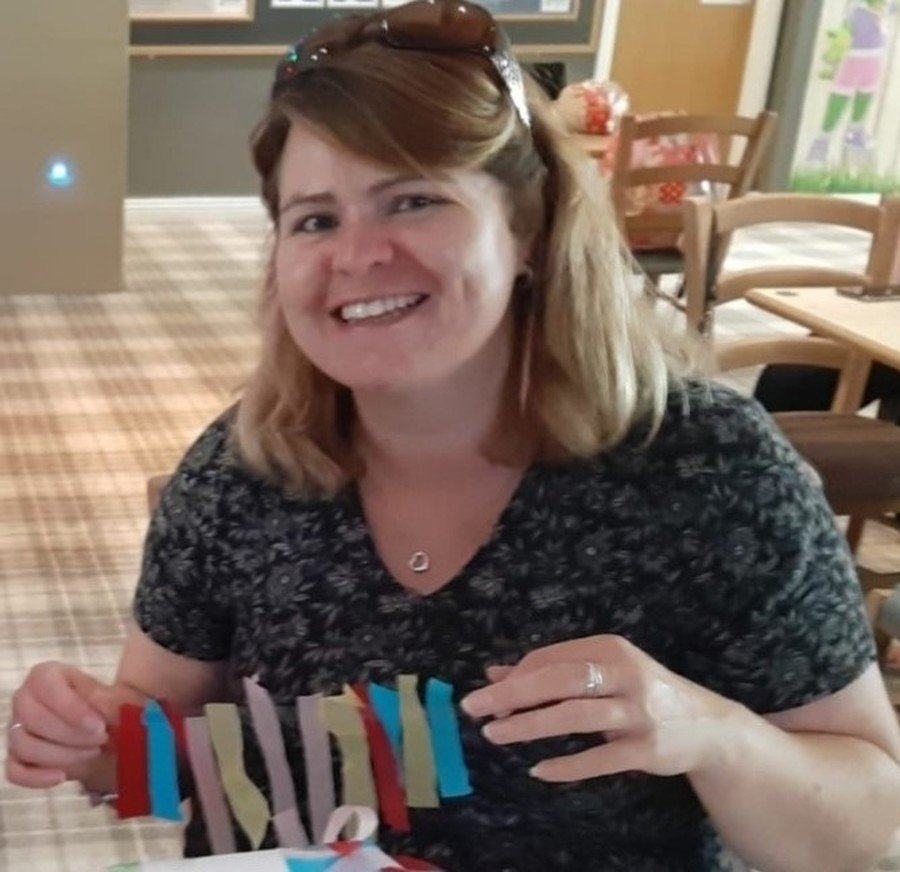 About me...
Hi everyone, I'm Mrs Guest and I am your class teacher in Owls, with Miss Greatorex.
Woodland View is a great family to be part of as all the staff are enthusiastic and love to support everyone in their learning.
One of the things I love to do is lead assemblies: where we celebrate lots of different achievements e. g. children's work, effort and resilience.
Learning is fun here at Woodland View, no two days are ever the same, I love to learn from you as well as me teaching you.
My favourite things...
I have two children, Evie, aged 5 and Arti, 9 months, we love walking, playing in the snow, reading and baking.

Our favourite books include 'We're going on a bear hunt' and any of the 'That's not my….'

When I have a bit of me time, I love books and films that are adventurous from Percy Jackson and the Lightening Thief to Thor, with a lovely cup of chamomile tea.

Music is a huge part of my life too, anything from Enya and Disney classical (great classroom music) to Phil Collins or Ed Sheeran. When I was a child I played a range of instruments, including the violin.

Our family holidays(when it's safe) include visits to the seaside, being by the waters and playing on the beach are a family favourite.
My hopes...
As your class teacher, I will be caring, understanding, tolerant and a great listener. I will always support you in every way.
In return, I would like my class to be kind, tolerant and respectful of each other, listen carefully, be aspirational and resilient.