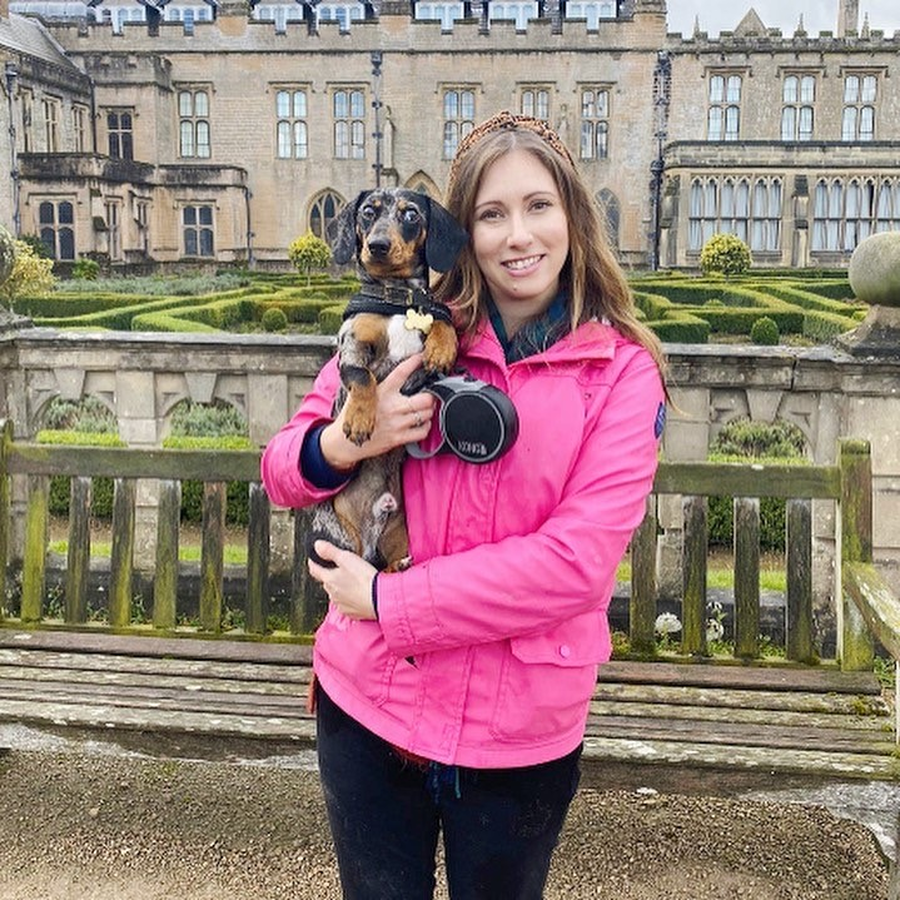 Hello!
My name is Miss Haywood and I am the class teacher in Butterflies.
I have been part of the Woodland View family for the last 5 years and enjoy working in EYFS with such a wonderful, caring team.
My favourite part about being in Butterfly class is being able to express my creativity with children and in turn them expressing themselves. I enjoy learning together and watching children grow in confidence and ability throughout the year.
My favourite things …
I have a very mischievous dachshund and enjoy taking him on walks in the countryside.

I love everything Disney and my favourite place to go on holiday is Disneyland. You will have to come and tell me your favourite Disney film, mine is The Little Mermaid.

I have lots of books I enjoy reading in class but my favourite is 'The Gruffalo' by Julia Donaldson.

My favourite thing to eat is cake especially if it is covered in chocolate.

I am a creative person and in my spare time take part in may crafting activities such as jewellery making, mosaicking and painting (usually pictures of my dog.)

My happy place is being at the beach with my family.
My gives and wishes...
As your teacher I hope to be kind, caring and helpful as well as someone you can talk to and share your stories with and in turn I will tell you all about mine.
I love to explore and together I hope we can go on adventures such as discovering dinosaurs and setting sail on our school pirate ship in search of treasure.