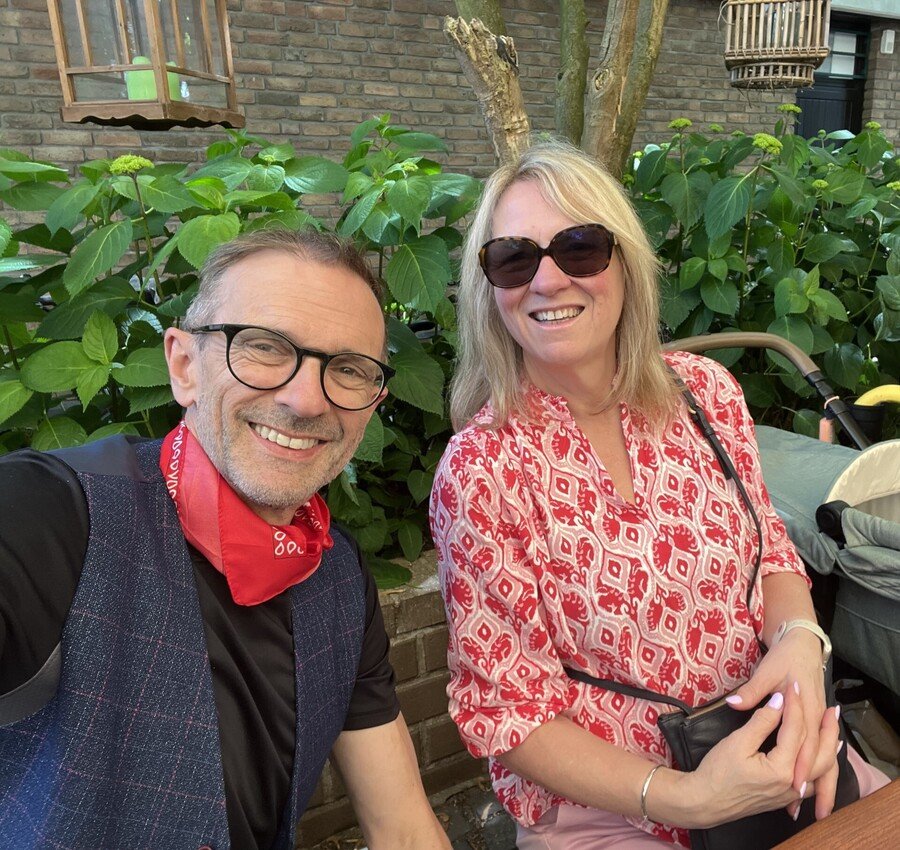 About me...
Hello, my name is Mrs Fiddimore. I teach in Kingfishers; I am also the deputy head teacher. This is a picture of me with my husband.
All my children are grown up now - I have 4 children (one girl and 3 boys) and 2 granddaughters. I lived in Germany for 11 years and taught at a school there - my eldest son still lives in Germany. I also have a dog called Flo and a very noisy cat called Celia.
The thing I like most about teaching at Woodland View is working with our lovely children and all the great people who also work at Woodland View. I love talking with you, watching you discover new things and helping you to build who you are as a learner and as a person.
My favourite things...
I love to read. My favourite children's books are When Hitler Stole Pink Rabbit by Judith Kerr and the Harry Potter books.

I started running in 2020 and like to run almost every day. I like to get up early before school and run with my husband before I come in. This year, I have run a few half-marathons on weekends that I almost enjoy!

I enjoy travelling and exploring new places. My favourite place tends to be somewhere where I can spend time with my family and friends.

I love spending time with my friends and family.
Being at school…
I try my very best always to plan and teach lessons that will help children to enjoy their learning which will then help them to learn well.
I try to be kind and I work hard to ensure that people in my class also work hard.
I have high expectations of the children in my class and in all of Woodland View. I firmly believe that with hard work the children in our school can achieve great things.